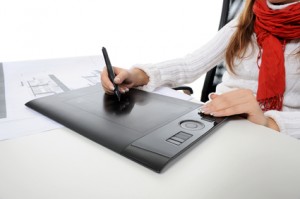 Graphic design classes usually take place in a college curriculum, but as many professionals are discovering they have their place outside of the structured college environment, too.
Independently taken, graphic design classes provide professionals with an edge over the competition and can help teens and adults decide if a career in graphic design is the right choice for them.
Short graphic design classes that are 6-weeks or less are an affordable way to discover hidden talents and make decisions about a pricier college education for those considering a career in the arts. For professionals, art classes can offer exponential growth potential and perhaps inspire a new career path for those struggling in their first career choice. Many graphic design classes are offer online, making it easier than ever to fit professional training into an already hectic professional schedule.
For students who aren't sure of their future career and think that a career in graphic design might be an interesting option, one of the graphic design classes available through online providers is the ideal way to find out without breaking the bank to do it. Many online graphic design classes are 24 hours in length and cost less than $100. The prerequisite for online graphic design classes is a basic knowledge of computers.
Graphic design classes provide training on some of the industry's most popular graphic art software programs and teach everything from basic web banner design to advanced print publishing methods. With the internet fast becoming the main way we communicate, professionals need to know how to present themselves online. The days of meet-and-greets with potential clients are swiftly fading away and graphic design classes offer an affordable way to make sure your first impression in the virtual world is as positive as your in-person meetings will be.