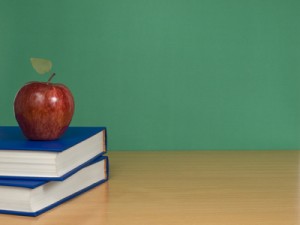 A graphic design school was recently asked to submit designs for a local television program.
"Your Public Schools" is a program broadcast on LCTV in Lockport, New York and the host, Becky Albright, was asked to have a logo designed for her TV studio.
Albright decided to ask Karen Krull's graphic design class at the Niagara Career and Technical Education Center for help. Graphic design schools often work with community organization to provide graphics for everything from art murals to television and broadcast graphics.
These types of relationships are mutually beneficial to the community and to the design school's students. The students get to learn about real-world projects with which they may be challenged during their future careers. Working with "clients" is something that is often simulated during coursework, but graphic design schools need real life example project to really drive home the points that are taught during class.
Communities often depend on local education institutions to obtain affordable (often free) services from students who need the experience. For the students at NCTEC, this came through the request of the LCTV Executive Director for the show's logo. The students in the graphic design program submitted thirty designs for the program to choose from.
Out of those, twelve graphic designs were chosen to be further scrutinized by LCTV's Board of Directors. In the end, they chose a design depicting a green chalkboard with the TV show's name written in the center in chalk-like color and font with doodled designs in each of the four corners.
Graphic design school student Rachel Lewis created the design and was quoted in a local news report commenting on her win. "I was very excited to hear that I won. I also volunteer at the LCTV studios at the Kenan Center so it was cool to be chosen to have my design appear on one of their programs," Lewis said in the report by WGRZ News 2.