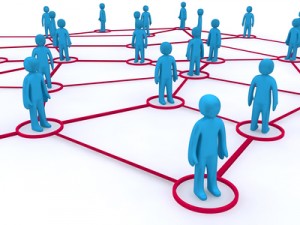 Graphic design colleges do more than teach students about the latest and greatest technologies and design concepts they will need in the real-world; they also teach them how to network with other professionals to set up a web of professional contacts for future success and relationships.
The Salford University's graphic design classes were awarded a unique opportunity to do just that at an event hosted for not only the current graphic design students, but recent graduates from the school.
Students got the opportunity to spend time with each other and some of the local experts in the graphic design industry. Northern Digitals was also on hand to help add to the numbers in the crowd.
Companies at the event saw it as a way to meet and greet some of their potential future employees, too. They enjoy inspiring young designers as well as scouting out the talent at events such as this.
According to a report from Creative Broom, Joanne Greenhalgh, coordinator of the graphic design school at Salford's School of Art & Design said that the events are always beneficial to both the students and the companies in attendance.
"The students get advice and guidance from key companies which informs their practice and helps to further develop their career aspirations, while businesses that get involved have the opportunity to scout for new talent," she said.
The graphic design school at Salford takes three years to complete. At the end of the day, graphic designers are indeed graphic communicators who must be keen to the latest consumer trends and research related to how people respond to advertising.
Like most other schools, Salford gives a little on the term "graphic design" for the more appropriate title "graphic communication". Networking events by graphic design schools very much focus on the communications aspect of the art.