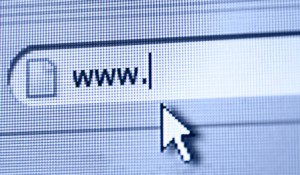 Online degree programs are becoming more popular with every graduating class and industries like graphic design are the ideal fields of study when it comes to earning an online degree. Graphic design schools offer loads of training about technology, concepts, artistic styles, marketing, and more. It is one of the few schools of art in which nearly 100% of the occupation requires digital rendering and web-based or computer-based technology to execute.
For students who wish to attend graphic design school, the advent and acceptance of online degree programs is great news. The almost all-digital nature of graphic design makes it a completely relevant study in the online education genre. Furthermore, graphic design schools taught primarily through online courses force learners to become even more familiar with the technology they will inevitably use in the future: computer applications and internet-based marketing.
While not all graphic designers are entering the field of online marketing, the lion's share of them do work in digital desktop publishing. There are far fewer limitations on the types of degrees that can be earned online from a graphic design school than most other occupations out there. Add to this the flexibility of online class schedules and the lowered cost of an online degree, and the perfect picture begins to develop.
So what kind of degrees can you earn online from a graphic design school? Associate of Arts (A.A), Bachelor of Fine Arts (B.F.A.), and Master of Fine Arts (M.F.A.) makeup the majority of degree programs that can be completed through a primarily online curriculum. Degree levels allow students to choose exactly how detailed they will get in their education and the level of graphic design jobs for which they will be qualified to apply upon graduation.
With an online A.A. degree from a graphic design school, students are recognized to have an understanding of print and online technologies, concept development, brand management, typography, and packaging designs. New A.A. degree holders can apply for entry level positions in graphic design and work their way up to other positions or can work on their next level of degree.
With an online B.F.A. from a graphic design school, employers accept that the student knows everything that an A.A. student knows and that they are especially aware of the problem in various industries of marketing and design. They also learn about problem solving, learn how to be innovative with their designs, and are trained in the social causes for marketing strategies.
Online degree holders with an M.F.A. from an accredited graphic design school are believed to be the most well-trained college graduates once they've earned their master's degree. In addition to all of the subordinate degree learning, these graphic designers are trained in public speaking to narrate graphic design concepts and have become strategy experts. Students with this type of degree from an online graphic design school are widely-accepted at most graphic design jobs after graduation and are the highest earners in the group.