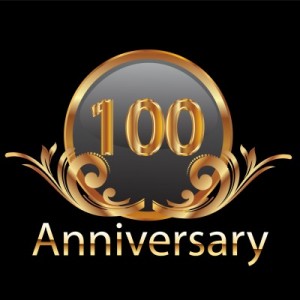 A commemorative poster competition drew attention to a few of the best graphic design schools in the nation recently.
The Accrediting Council for Independent Colleges and Schools (ACICS) is celebrating its 100th year this year and opened up a competition to graphic design schools for a Centennial poster design to honor the landmark birthday.
The top three students placing in the contest were Clayton Stewart of the graphic design school at Westwood College, Michael Fitzgerald of the graphic design program at Anthem Institute, and Raul Pastor Lopez of the graphic design school at John Dewey College. All three students created outstanding posters using their graphic design training, which can be viewed on ACICS' website with a bio of each designer.
The winning design by graphic designer Clayton Stewart features a blue and black theme and bears the phrase "100 Years Making the Transition Between Education and the Workforce" and shows a student walking into the phrase on the left and a businessman walking out on the right.
The Accrediting Council for Independent Colleges and Schools works with independent graphic design schools and any independent teach facility seeking accreditation from the agency.  It is responsible for accrediting over 900 schools in the United States alone and is a non-profit agency based out of Virginia.
The graphic design school where Stewart attends classes at Westwood College is located in Houston Texas. The graphic design program is one of many offered at the college, which is currently closed to new enrollments because the classes are full. Westwood is the recipient of multiple industry awards and was named as having the most-satisfied student body in a 2010 survey by Noel-Levitz.
The second and third place winners of the competition were from graphic design school programs in Puerto Rico (John Dewey College) and Springhill, PA (Anthem Institute).