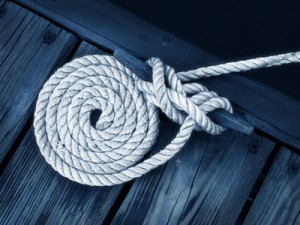 It is the type of project in which even college-aged graphic design students rarely get the chance to participate, but students in one high school's graphic design class made it happen.
Graphic design students at Union High School in New Jersey are helping the S.S. United States Conservancy save and restore one the country's valuable relics; the S.S. United States.
The Conservancy is made up of members who own the ship or are considered stewards of the ship. They are attempting to create a partnership with public and private organization to refurbish the relic.
The S.S. United States was, at one time, an ocean liner that was designed mostly for civilian luxury cruises but built with the caveat that it could move troops across the Atlantic if it was ever needed. The dilapidated ship is now sitting in a South Philadelphia dock and in need of some serious help from a few willing participants in preserving the natural history of the ship.
Students in Union High School's graphic design class decided that they wanted to help, so they created a big sign calling people to action in the important restoration project. Their creation has (almost) as many bells and whistles as the ship itself according to reports. The sign is 60 inches tall and has a smoking smoke stack and light-up portholes to draw attention to its message that it's "Time for Action" in preserving the relic.
The graphic design class heard about the needs of the S.S. United States through the Conservancy, who appealed to the public for help. The S.S. United States Conservancy came to the school to give a presentation about the ship's history and current predicament. It was after the presentation that the graphic design students presented the Conservancy members with their promotional sign, which will be put to good use in the effort to get help restoring the ship.