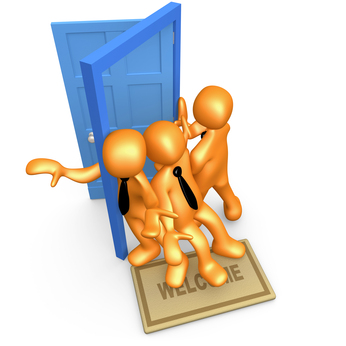 One graphic design school is making access to a graduated program a fierce competition among students. The university of Georgia currently enrolled in a class where the outcome of their final project decides who gets into the next phase of the curriculum.
"Of the 32 students enrolled in the graphics design survey classes at the University, only 14 are chosen to enroll in the major. The arduous process turns students into competitors," according to the graphic design school's article on redandblack.com
Graphic design students must become acquainted with competition, however. The graphic design market it a highly competitive arena where plenty of graduates are vying for similar jobs. Some students have to adapt their social skills to accommodate the competition:
"Because it is so competitive, you can't make friends because you kind of want them to get cut," said Kaitlyn O'Connor, a senior graphic design major. "It is ridiculous in hindsight, but during it, it was a really heated competition."
In order to apply to the graphic design major, students must register for a graphic design survey class, ARGD 2010. The work they produce in the class is used as their application for the program.
Richard Morgan, a senior graphic design major, said the class is a "history of graphic design put to practice."
He said participants make renditions of each era, sometimes spending several hours perfecting their work.
They then submit the portfolio for faculty to judge and critique at the end of the semester. Morgan added that faculty also take into account how dedicated students are and how researched their projects are.
"It was a very stressful [experience]," he said. "I had to be very competitive and strong about it. We literally almost fought for it. We all visited professors after class hours, talking about what we could do to be better in the class."
Junior Sarah Lawrence, who is also an editorial cartoonist for The Red & Black, said she decided it would be easier to sleep through the decision process.
Read the rest of the story from redandblack.com
More Reading:
Graphic Design Student Wins Scholarship