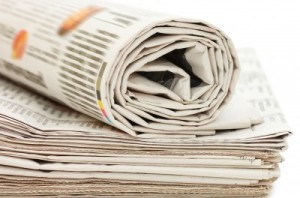 Graphic design schools are a great place to learn the art of advertising as it relates to graphic design. Nearly every piece of advertising we see on the internet, in the mailbox, at a retail outlet, on the television, and on billboards was created by a graphic design school graduate. It is a lucrative market that is highly competitive, but obtainable for students who complete an advanced graphic design program that specializes in advertising.
The U.S. Department of Labor and Statistics estimates that there were nearly 300,000 graphic designers working in the U.S. in 2008. This number is likely well over 300,000 by now. They also estimate that the job market will continue to grow through the rest of the decade, but that there will be keen competition among employees.
Although it is a competitive market, there are ways to make it easier to become a graphic designer that specializes in marketing; especially if he or she intends to become an online marketing graphic designer. The BLS says that those with specialized training in animation and web design have the best chances of landing a high paying job. But at minimum, hiring companies typically look for a graphic design school graduate who has earned a bachelor's degree in graphic design.
A bachelor's degree program at a graphic design school typically incorporates print and advertising classes into the program's curriculum. These classes are designed to teach graphic design students the principles and theories behind the graphic advertising profession and build confidence in their ability to apply what they've learned in a real-world market.
After completing a bachelor's program at a graphic design school, graduates will be able to develop and clearly present graphic design solution to a client. This is a key principle in advertising, where pitching ideas is the common method of getting a contract for an advertising campaign. Research and analyzing a graphic design project for a marketing campaign is another core function of the graphic designer specializing in marketing and advertising, so many of a programs classes will be geared toward fine-tuning these skill sets.
The remaining classes in an advertising focused graphic design program will revolve around the art of graphic design; without which the other classes are unimportant. Therefore, schools include heavy art studies in the curriculum.
Art studies in a graphic design school include drawing skills that help with items such as logo development, communication of ideas, portfolio development according to the industry's standards, typography and using type sets and fonts to influence emotion and behavior, and colors and composition classes. Colors and compositions will enable graphic design students to balance colors and designs within a graphic design concept as well as using layout and flow to influence the end user or viewer.