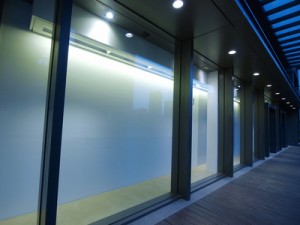 The graduating class of graphic design school students at Southern Queensland Institute of TAFE hosted its annual graduation exhibition at the end of November. This year, the exhibition was titled "ConceptualEyes" and offered a chance for the students to show off some of their hard-learned skills.
The graphic design school's annual exhibition allows graduating students the opportunity to learn realistic skills in sales and presentation techniques while focusing their final year of design school on the real-world mechanics of self promotion.
They may get the benefit of wisdom from some of their comrades, though. The graphic design school contains a diverse student body from various phases of career – some are fresh out of high school and others are already working in the industry.
The graduating class must do more than just contribute fine graphic design examples to the exhibition; they are also the only people at the graphic design school responsible for the event and are tasked to plan and execute every part of the event.
They spend a year on fundraising efforts to pay for the kind of show they would like to present to local businesses that may be future employers or clients for them.
The graduating graphic design students participating in the show are responsible for planning and organizing everything while remaining within the limits of their funding budget. The work involves every detail: securing sponsors, choosing materials and printing invitations, choosing who is invited to the event, the venue, foods, drinks, and more.