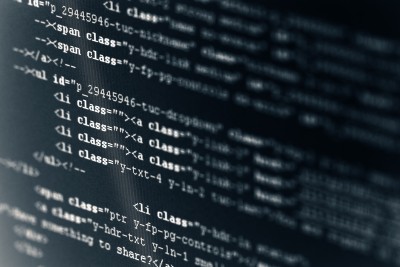 As far as technology goes, many graphic design schools stick to the programs that are useful in the realm of visual art. But RI School of Design's Digital and Media Department is taking the education of future graphic designers to a new level of understanding by teaching them the other side of visual communications: coding for digital media and publication. Coding is something generally left to web developers and designers, but fully understanding this aspect of design is just one more marketable quality for graduates – a skill that may help them beat their competition in the job market.
Providence, RI (PRWEB) April 27, 2012 –  Rhode Island School of Design's Digital + Media Department offers "Visualizing Data: Art + Code", a new summer course devoted to the emerging art form created by the presentation of data through innovative, elegant and artful design solutions. See the course description.
"Visualizing Data: Art + Code", taught by Kyuha "Q" Shim and offered as part of RISD's Summer Studies Art and Design Courses, is a 3-credit course open to any interested student 18 years of age or older. The course, held on the RISD campus in Providence, RI, is a unique opportunity for artists and designers of all backgrounds and mediums to understand code and decrypt data in order to effectively convert information into distinctive visual forms of art and communication.
Without needing to know anything about code prior to taking this course, students learn such digital tools as Arduino, Processing and Pepakura, in order to create works that go beyond standard graphic representation to convey personal expressions. Students examine the work of designers and artists like Ben Fry, Jer Thorp, Catalogtree, LUST, Daniel Shiffman and Ryoji Ikeda, and complete a series of short projects culminating in a final project that… Read the entire press release on PRWeb.
More News on Graphic Design Schools:
Goshen College student artwork up for judging at juried art show