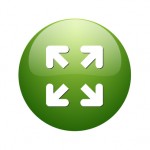 The  Taiwan International Design Competition is now calling for submissions from students of graphic design schools and professionals.
The Taiwan International Design Competition entering its 11th consecutive year. In the 11 years of its existence, it has received tens of thousands of entries from nearly 50 countries.
International design authorities are invited each year to serve as our jurors. The jurors selected the most producible works and works possessing the characteristics of future trends as the winners. After a decade since its establishment, we have seen past winners of the competition increasingly emerge as young designers in the design industry. We are delighted to see their achievements and hope that winners in time to come will become the rising stars of the future.
Theme is "Maximinimization":
Design is a kind of magic from the heart of the designers. Observing the subtle psyche of consumers, and giving expression to their needs in products – such is what design is! Designer brings an enormous amount of creativity with carefulness. This is just like people from the Orient who use the smallest seal to make their greatest commitment with their heart. Likewise, simple and easy steps are employed to complete a complex and difficult operation, employing minimum resources to create maximum effect.
Categories:
Product Design, Packaging Design, Visual Communication Design, Digital Multimedia Design….
More about this contest at 2012 Taiwan International Design Competition
Graphic design schools host exhibitions and showcase students' work on a regular basis to prepare students for real-world presentations. Competitions are generally hosted by outside sources and allow students to add another element to their design portfolio. A great collection of graphic designs is critical when applying to a higher degree program at a web design school or when entering the job market.
More Graphic Design Competitions: