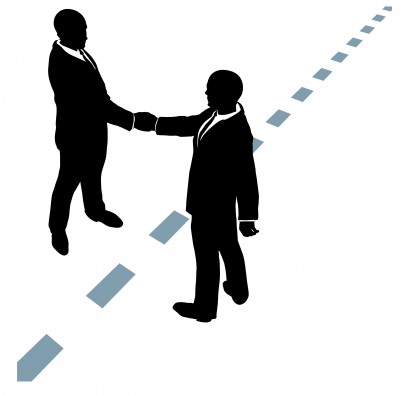 If you are thinking about a career in graphic design, chances are you are looking at prospective colleges, trying to figure out scholarships and funding, and dreaming big about your future in the world of graphic design. While it is definitely important to 'know your stuff' when you head out into the job market, it is equally important to hone your interview skills.
Graphic design jobs don't come easy, especially for very recent graphic design school graduates. And while you may choose to gain experience as an intern while in school, nothing will prepare you for that first job interview as well as actually going through the interview. Graphic design professionals often have to 'sell' themselves many, many times throughout their career. If you plan to be a freelance graphic designer or work for an established firm, you will still have to interview well and sell your ideas for the next contract over and over again.
Here we look at tips from one professional graphic designer who has had much success in landing new clients. Ashley Rundall says that the key to acing that interview is knowing how you are different than the other guys vying for the same job.
"I can still remember my senior year of college… building a portfolio, researching places I dreamed of working and sending countless pleas for an interview. I not only remember how nervous I was, but how clueless and unprepared I was for "a real job." Now looking back, I wish I had someone to give me more direction on how to get interviews, prepare for them, what to do after interviews and the most important part, how to be good at the interview process. By no means do I have all of the answers, but I do have some useful tips that I would have greatly benefited from… and I hope that you can too.
Interview Basics for Designers
Companies don't hire portfolios, they hire people. When you interview, you are selling yourself and your ability to produce great work. Your portfolio is the product of you.
Look up the location in advance and be early. If anything is unclear, ask the receptionist for specific driving or parking details prior to the meeting. Never show up late to an interview or cancel without appropriate notice.
Check to see how much time the interviewer has available and pace yourself accordingly.
Hand out your résumé first, during the introductions.
Connect with the interviewer. Ask them about their role, how long they've been there, their approach to design, etc.
Remember, excitement is contagious.
You have to "sell yourself" and your ability to do more than just produce great work. Interviewers have to believe in you and be willing to invest in your career."
Art Director Ashley Rundall posted the guest blog on AIGA Houston's site. Her blog is reproduced at AIGA.org and you can read the whole article here.