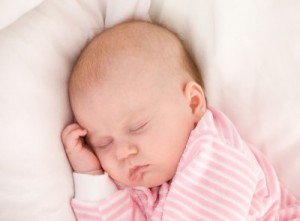 The students of a graphic design school in the United Kingdom recently helped to design signage for Hampshire's Safeguarding Children's Board.
According to a news source at Fareham College where the graphic design school is taught, the posters will be used at various health facilities, child service provider organizations, and Children's Centers around the area.
The new poster discusses the steps adults can take to reduce the risk of SID, Sudden Infant Death, and includes warnings about where children should sleep in their first six months of life and about body temperature while sleeping among other warnings.
The Education and Inclusion Branch Lead for Safeguarding Children, Chris Jones, was impressed with the work done at the graphic design school.
"We are absolutely delighted with the posters prepared by students from Fareham College and would like to thank them for all their hard work and commitment to this campaign which they did at very short notice. Feedback from all agencies has been extremely positive," Jones stated.
The poster that students designed will be part of a campaign by the organization to remind parents about the effects of cigarette smoke, how to position a baby when putting them down to sleep, and other commonly associated causes of SIDs.
The Vice President of Students and Teaching at the graphic design school, Dr Catherin Richards pointed out that the involvement of the students may have helped keep children safe, especially over the holidays.
"I am so proud of the work that our students do and I am sure that the safer babies campaign that Fareham students have helped with, will help to keep babies safe over the festive period," she said last month, according to the school's news publication.
The graphic design school at Fareham is a 2-year program that prepares students for direct entry into a graphic design oriented career or for enrollment in a university degree program.