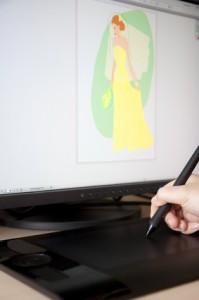 Students at a graphic design college in Huntington, West Virginia recently won a competition for the best print card related to the holiday season.
Three of the graphic design and art students at the College of Fine Arts at Marshall University were awarded the top recognition by the college's president, Stephen J. Kopp.
The competition and awards have been an annual tradition at the college for about five years now. Winners are chosen with his help and the help of his wife. Both are fans of the arts and graphic design and came up with the competition as a way to support their students.
"My wife and I were exploring ways to encourage students in the fine arts, particularly in visual arts, to help us by creating a holiday card coming from the university. We also started a series of engraved plates showcasing our students' work to highlight some hallmark aspects of Marshall University," Kopp told Huntington News.
Their interest in graphic design and the arts seems to be bolstering the curriculum at the school. Chair of Marshall's Art and Design program, Byron Clercx says that their support is important to programs (like graphic design) at the school.
"To work at a university where the president is so overtly supportive of the arts is a dream come true. He and his wife have supported the arts in a number of ways for a number of years through their personal gifts. By sponsoring these three competitions and even with the artwork hanging in his office, it means that we are a visible and viable part of the campus," Clercx told Huntington News.
The winners of the competitions hailed from a variety of the art programs at the school. Margaryta Seliverstova won the print card competition and is a junior majoring in art and design. Morgan Thompson, a senior student in the graphic design college, and John Fowler a junior majoring in art and design won the first place prize for the plate competition.