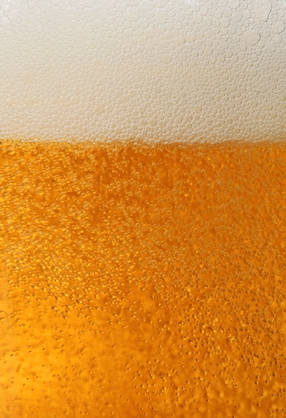 Studying graphic design at the Art Institute of Pittsburg lent to one student's success in redesigning an old beer company's label recently. Paige Sabedra is the student designer who won approval from Old Frothingslosh – an iconic brew in Pittsburg.
(TribLive) Paige Sabedra's face graces the cans of a relaunched Pittsburgh beer icon, Olde Frothingslosh.
It's not her own likeness that is associated with the local brew, but a face that she designed.
The design created by Sabedra, 19, of New Alexandria, was chosen by the Pittsburgh Brewing Co. to be the new face of the company's Olde Frothingslosh beer, a novelty label associated with quirky humor and colorful characters. Sabedra's stylized take on Sir Reginald Frothingslosh, a character used to market the brand in its early incarnation, was the winning entry in a logo contest sponsored by the company and The Orion Management Group, a Pittsburgh-based public relations firm.
Sabedra, who graduated from Derry Area High School in 2010, is studying graphic design at the Art Institute of Pittsburgh. Last summer, her technical design instructor offered students extra credit if they entered the contest, and Sabedra accepted the challenge.
Sabedra, who usually takes advantage of such contests to help build up her portfolio, worked on her logo ideas throughout September and entered her submission by fall's end.
Through a series of e-mails at the beginning of December, Sabedra learned that she was not only a contest finalist, but also the first-place winner. Her design will now greet consumers of Olde Frothingslosh beer.
"I was excited,"?Sabedra said. "I?had never won a major contest like that before, and I?had entered quite a few in the past," creating logos and posters for other local businesses.
Contest information provided by Pittsburgh Brewing included a history of the original beer and its previous label designs…
Read more: Local graphic designer helps give an old brew a new face
More Graphic Design School News:
Eastland Career Center students create school sculpture, 'BOSS'