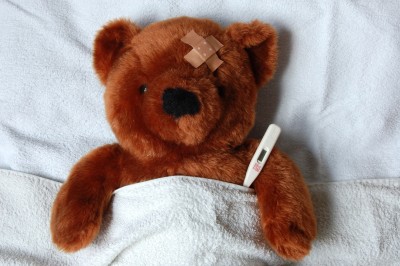 Graphic design students at a Canadian college recently learned how much of an impact they can have on the world when they created a mural for a children's center. Interiors, including architecture and décor, can have a huge impact on the mood. This is especially true in medical settings, where architecture, interior design, and graphic design can come together to create spaces that are architecturally pleasing and designed to promote healing among patients. The mural adds an air of fun for children in a medical setting, but also provides happy relief to weary employees working at medical facilities. A balance between productivity and wellness are integral in facility design.
Apr 26, 2012 (Northern Life) – With specific colours chosen for tranquility and energy, Cambrian College design students donated 1,000 hours of their time, not to mention their talents, to create a large mural in the pediatrics unit at Health Sciences North. The multi-panelled handmade mural was unveiled April 25.
Students in Cambrian's draphic design and art and design fundamentals programs teamed up with the Youth Advisory Council (YAC) at Health Sciences North to create the mural, which measures 24 feet long by four feet wide, and is divided in three sections. "We are thrilled by the generosity," Diane Belanger-Gardner, administrative director of the Family and Child Program at HSN, said. "Families, staff and patients have commented on how nice and bright the murals are and how they created a cheerful environment."
During the unveiling ceremony, students at Cambrian College also made a $300 donation to the pediatrics unit… read more from Northern Life.
Cambrian offers a 6 semester program—allowing students to practice their craft for 3 years before entering the industry. Skills and knowledge based training focuses on the fundamental areas of Graphic Design.
More News on Graphic Design Schools:
Two Eugene high schools win business partnership grants
WHS Student Designs New Logo for Westwood Day