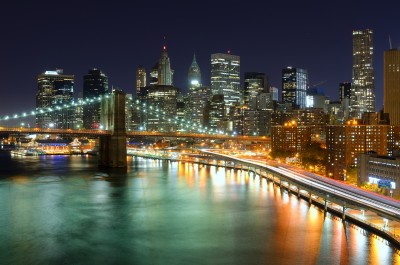 Proving that sometimes a student's education really begins after college, a Malibu high school graduate (now a graduate from a graphic design college) finds that much of her time is spent building a professional portfolio for grad school. Many students find that it takes many years of investment to reach higher career goals, but in the end they are usually worth it. Jessica Davis at Malibu Patch recently interviewed Lindsay Johnson about her decision to move to New York for graphic design school and what was coming next:
(Malibu Patch) Malibu's Lindsay Johnson graduated from Skidmore College earlier this month and is hoping to pursue a career in design.
Malibu Patch caught up with Johnson, who is a Malibu High School alumni, and here's what she had to say about her future plans:
Malibu Patch: What are your plans now that you have graduated? Do you plan on coming back to Mailbu?
Lindsay Johnson: I have a summer internship in New York City working with the external communications department at Robert A.M. Stern Architects, which I am excited about because it will let me blend my love of architecture with graphic and communication design. When that is over, my current plan is to stay in the NYC area for a bit and find opportunities, whether at a graphic design firm, magazine, or architecture firm, that will help me grow as a designer and build a strong portfolio for grad school.
I also have a passion for children's books. I self published a series of children's books centered around a young Claude Monet for my senior capstone and would love to find a way to have those actually published. It would be great to continue to write and illustrate children's books. I will definitely be back to visit Malibu though. It is too beautiful to stay away from for long.
Malibu Patch: I understand you are a graphic designer. How has your time in Malibu influence your art?
Read all of Lindsey's responses: Malibu High Grad Eyes Career in Design in NYC
More News on Graphic Design Schools:
'The Ideas That Changed Graphic Design':
Art Gallery to host Parkland College Graphic Design Student Juried Exhibition