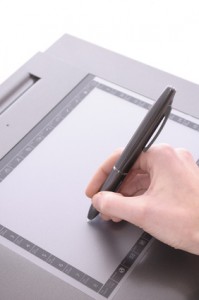 Earlier this month, a total of 48 students presented work done while attending classes at a Saudi graphic design school.
The showcase was presented to bring attention to The Graphic Design and Multimedia Department, relatively new to Dammam University.
The graphic design college at the College of Design at Dammam University, Saudi Arabia began classes in 2008. Four years later, now with its first class of seniors in the program, the school is holding an exhibition where student graphic designs are being showcased
Each of the students was at various points in the education, from their second year forward.
Their second year at the graphic design college is the first time students actually begin to learn skills in design. During this year, the students are focused on the basic principles and definitions of graphic design.
The curriculum is designed to create solid foundation in the art, so second year students are required to create graphic designs through manual methods like sketching. This year of graphic design college also focuses on critical thinking and students participate in problem solving activities
Third year students learn more about graphic design using modern elements and technologies, with a focus on computer skill development.  Students in their third year at the graphic design students practice their skills by rebranding local products and begin working on their designer portfolio.
Students in their fourth year at the graphic design college were required to take on more advanced endeavors. They created font faces, package graphics and advertising campaigns. They also were afforded the rare opportunity to use the skills they've learned at the graphic design college to create different logos for a Saudi Arabian city assigned to each student by the school.
All of the students were required to design a personal brand for themselves for the exhibition, which also featured photography by 3rd year students at from the multimedia side of the graphic design college.